Waltham Abbey Day Centre is for socially isolated elderly people of Waltham Abbey to come and have a meal and chat and mix.
We provide free transport to and from the Centre or you are free to make your own way here.
We are a very friendly bunch and enjoy a game of cards or dominoes, but if that is not for you then you can just chat, listen to music or read our magazines. We also have daily bingo and raffles.
We have trips out by coach and this year we have been to Southend and to Audley End National Trust House and Gardens and our next outing in August, by popular vote, is to Harwich Docks!
We are also aware that not all members wish to stray too far from home so we provide 'In-house' entertainment days as well, a themed lunch is provided together with an entertainer/speaker/comedian. For our last 'in-house' day we had 'Elvis Presley' which went down very well.
If you would like to come along or phone us for a chat please call 01992 711188 and ask for Rose Avis our Day Centre Co-ordinatior.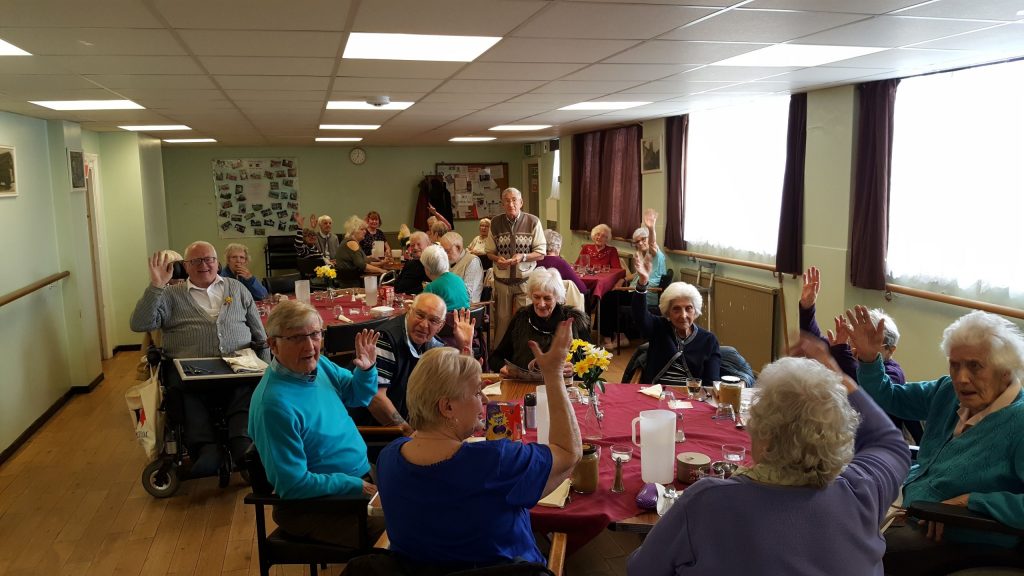 We're raising £5,000 to Help Waltham Abbey Day Centre for the elderly, disabled and socially isolated to provide home cooked meals, transport and entertainment.
For over 30 years we have provided a charitable support network for the vulnerable and isolated senior citizens of Waltham Abbey and Upshire.
We provide outings and entertainment days together with a fresh home cooked meal and transport to and from Waltham Abbey Community Centre where we are based. Our service is a great support to families and we work alongside social services in aiding our members to achieve a better quality of life.
Due to funding cutbacks and increasing overheads we are finding ourselves in a position where we need to ask for support. We apply for grants and donations and also do our own fund raising to help us to continue to provide this much needed service.
We rely heavily on our volunteers who kindly give up their time to help us achieve the best service we can.
Please could you make a donation to help us to continue to help our local community. £10 would provide members with support and a days visit, however we would be grateful for any amount you can give us.
Thank you so much.